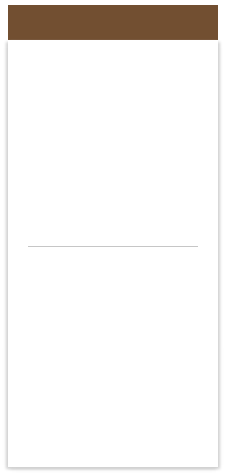 Materials & Innovation
Additional Features

Sizes
Want to measure before you get it home? Here's all you need to know
King
193cm
203cm
Width
Length
Comfort Levels

Finding the right top cushioning is a matter of personal taste. That's why Kingsdown offers a wide range of surface feels or comfort choices. Each one designed to provide a consistent level of support throughout the mattress.

To begin your search, here are some of the basic differences:

Firm: For customers who want a stiff surface support with just a hint of softness for comfort.

Cushion Firm: For customers who want a substantial surface support with quilted softness for comfort.

Plush: For customers who are looking for a soft, cushioning surface with deep support.

Ultra Plush: For customers who are looking for an enveloping softness with deep support.
Marquis I Maroon Luxury Plush Euro Pillow Top
Prepare to Shop

4 776€
king set*


*Set Price Includes: mattress, foundation and legs.
28cm WRAPPED COIL

Our 28cm tempered wrapped coil provides long lasting comfort, resiliency, reduced motion transfer and diminished partner disturbance.
INDIVIDUALLY WRAPPED COILS [ 18cm, 23cm, 26cm, 28cm]

The finest individually-wrapped coils allow the mattress to conform to the body (providing luxurious comfort), and provide strength, durability, and support. All wrapped coil units also have reduced motion transfer, which diminishes partner disturbance.






CUSHION CLOUD® CONSTRUCTION

This Kingsdown, Inc., exclusive patented construction process utilizes inner tufting of comfort layers to eliminate shifting. Instead of being tightly bound, the quilted layers float above the tufted comfort layers and mattress unit. This creates a more relaxed sleep surface, delivers proper spinal support, and allows the mattress to conform to the body (instead of the body conforming to the mattress). Since no glue is used between upholstery layers, the body can "float" to its own level of need. The result? Deep down comfort, the elimination of pressure buildup, and a better night's sleep.
CUSHIONING FOAM

Foam of various materials which enhances the supportive features of the bed and offers additional pressure relief.
ENDURO EDGE SUPPORT™

An edge support system that features supports in measured increments around a coil spring unit. This provides both edge support and a smoother surface to the side of the unit area.
FLEXATRON®

Exclusive to Kingsdown, Inc., brand products, Flexatron® is a unique blend of cushioning material that is hypoallergenic, mildew resistant, and odor-free.

FOAM COIL TOPPER

Faceted cylinder-like forms where the open centers offer airflow which means the mattress doesn't store as much heat and the foam form offers support and pressure relief.


FULL BODY SURROUND®

A customized assembly of high-density foam that encases the entire surface of the bed - top, bottom, and all four sides - including edges and corners. It provides a complete edge-to-edge sleeping surface, resulting in superior edge support and a 100% usable no-flip sleep surface. Benefits include a more stable mattress with less internal shifting and no roll-out or roll-together feeling.
LATEX COIL TOPPER

The resilient properties of latex support the body in every position. This pressure-relieving quality helps the body stay in one position longer, resulting in a deeper, undisturbed sleep. The material offers the ultimate in pressure relief and conformity.

LATEX FOAM

Latex is a material that has excellent support and pressure relief properties. Latex is a breathable material for better temperature distribution.
Can be either a natural material or a synthetic material.

LATEX LUMBAR SUPPORT REGION

A wide band of latex foam which provides extra support for the lumbar area of the spine.
LUMBAR SUPPORT BAND

A wide band of support foam which provides extra support for the lumbar area of the spine.


MICROCOIL UNIT

Each one of these low profile tempered wrapped coils is encased in high-density fabric. The fabric is specially designed to minimize friction and maximize strength. Better yet, the coils actually adjust to sleep movements throughout the night and conform to the natural contour of the body. The results are reduced motion transfer and partner disturbance, superb comfort and long lasting resiliency.
PRESSURE RELIEVING FOAM

The Low Pressure foam allows the mattress to conform to your body, as opposed to your body conforming to the mattress. It redistributes pressure across the surface of the mattress, while supporting the body to provide deep down comfort.


SOLID WOOD FOUNDATION

A solid foundation that supports the mattress so it can assist in delivering proper spinal support, keeping the head, shoulders, hips, and heels aligned. The wood in our foundations is harvested from a renewable forest.
SPRING UNIT

A unit made various materials, depending on model, that absorbs shock or movement and returns to its original shape once tension or pressure is removed.

VERTICAL ZONING®

Vertical Zoning® allows your body to "float" to its natural position through precisely layered comfort materials. Your body receives maximum pressure relief while still being properly supported.
VISCO LUMBAR SUPPORT REGION

A wide band of visco memory foam which provides extra support for the lumbar area of the spine.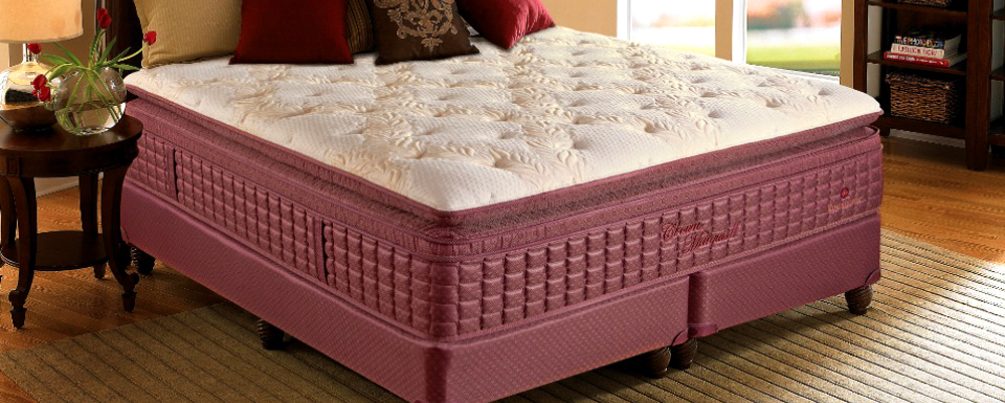 •
King Set: mattress, boxspring and wooden legs
•
Comfort level: Ultra Plush
•
Mattress set sizes: King 193 x 203 cm(76 x 80 inches )
•
Kingsdown Wooden Legs height: 13 cm